Fencing Services in Fort Lauderdale, FL and the Surrounding Areas
We are Robert Raypole's Pools Palms and Pavers, and one of our specialties is installing fences for residential and commercial properties. 
We understand that a well-constructed and crafted fence adds essential security to a property and enhances the overall aesthetic appeal of your outdoor space. We use high-quality materials and blend form and function seamlessly to ensure that your fences are durable enough to stand the test of time despite the varying weather conditions of Florida.
We Offer a Wide Range Fencing Services
1. Customized Fencing Solutions:
Our experienced craftsmen work closely with you to design and install fences that perfectly complement your property. Whether you're looking for privacy, security, or a decorative touch, we have the expertise to bring your vision to life.
2. Diverse Material Options:
Choose from a wide range of materials including sturdy wood, elegant wrought iron, durable vinyl, and more. Each material is selected for its quality and suitability for your specific requirements.
3. Professional Installation:
Our team ensures precise and secure installation, paying meticulous attention to every detail. This guarantees a fence that not only looks impeccable but also functions flawlessly.
4. Repairs and Maintenance:
From minor fixes to comprehensive overhauls, we offer prompt and reliable repair services to keep your fence in top-notch condition. Additionally, our maintenance programs help extend the lifespan of your investment.
5. Tailored Solutions for Every Space:
Whether you have a sprawling estate or a cozy backyard, we have fencing solutions to suit all sizes and styles of properties. Our expertise extends to residential and commercial spaces alike.
Benefits of Our Fencing Services:
Enhanced Security:

Our sturdy fences provide an extra layer of security, offering you peace of mind knowing your property is well-protected.

Aesthetic Appeal:

Our fences are not just functional but also add a touch of elegance to your outdoor space, elevating its overall look and feel.

Increased Privacy:

Enjoy your space to the fullest with a fence that creates a secluded and intimate atmosphere.

Property Value:

Well-maintained and aesthetically pleasing fences can significantly increase the value of your property.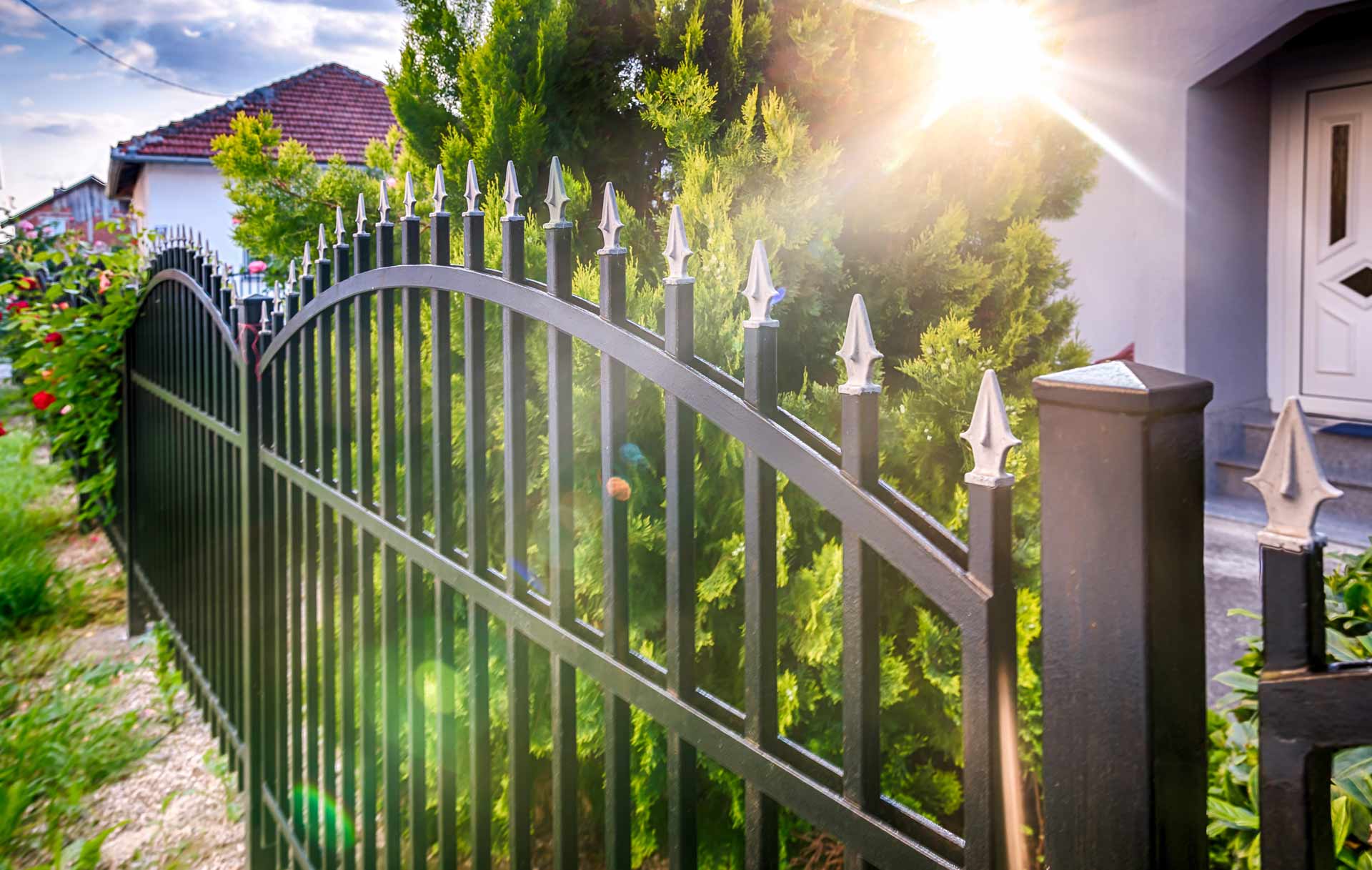 We proudly serve Fort Lauderdale, Boynton Beach, Palm Beach County, Broward County, and nearby areas. 
Pools, Palms and Pavers has a highly-skilled and experienced team of professionals ready to serve you for your fence installation, repair, and other fence service needs. 
Call us today to learn more about our fencing services and to request a quote.