Driveway Ideas in Fort Lauderdale, FL and the Surrounding Areas
Are you looking for a professional paving company to give you the best ideas for a paver driveway? If so, look no further than Robert Raypole's Pools Palms and Pavers We have the most creative designers in the Fort Lauderdale area and we can draw up and install the perfect eye-catching driveway for you!
Every architect, designer, and owner should consider the landscape design of the building's courtyard. It is important to consider every detail when designing your paver driveway. Concrete pavers are one of the most popular materials for this purpose. Concrete pavers are a multi-purpose material that can solve many problems related to driveway design and durability. Concrete slab pieces require special skills, not only for installation but also if you intend to work with plants.
Some of Our Most In-Demand Driveway Ideas
Your driveway is the gateway to your property, setting the tone for the rest of your outdoor space. At Robert Raypole's Pools Palms and Pavers, we believe that a well-designed driveway is not only functional but also an opportunity to make a striking first impression. Explore our range of innovative driveway ideas that combine form, function, and style to enhance the beauty of your property.
1. Classic Elegance with Brick Pavers:
Achieve timeless sophistication with the warm hues and intricate patterns of brick pavers. Whether laid in a traditional herringbone design or a more contemporary layout, brick driveways exude a refined charm.
2. Modern Simplicity with Concrete:
Clean lines and a sleek, modern aesthetic define concrete driveways. Choose from a variety of finishes, including stamped concrete for a textured look or polished concrete for a smooth, polished surface.
3. Rustic Charm with Gravel Driveways:
Embrace a natural, rustic vibe with a gravel driveway. This low-maintenance option provides a charming, country-style appeal while allowing for excellent drainage.
4. Luxurious Expanse with Paver Stones:
Create a grand entrance with paver stone driveways. Available in a range of colors and shapes, these driveways offer a luxurious and durable option that complements a variety of architectural styles.
5. Sustainable Beauty with Permeable Pavers:
Reduce water runoff and enhance environmental sustainability with permeable paver driveways. These eco-friendly options allow rainwater to percolate into the ground naturally.
6. Artistic Expression with Stamped Patterns:
Add a touch of artistic flair to your driveway with stamped patterns. Choose from a wide array of designs and textures to create a one-of-a-kind entryway.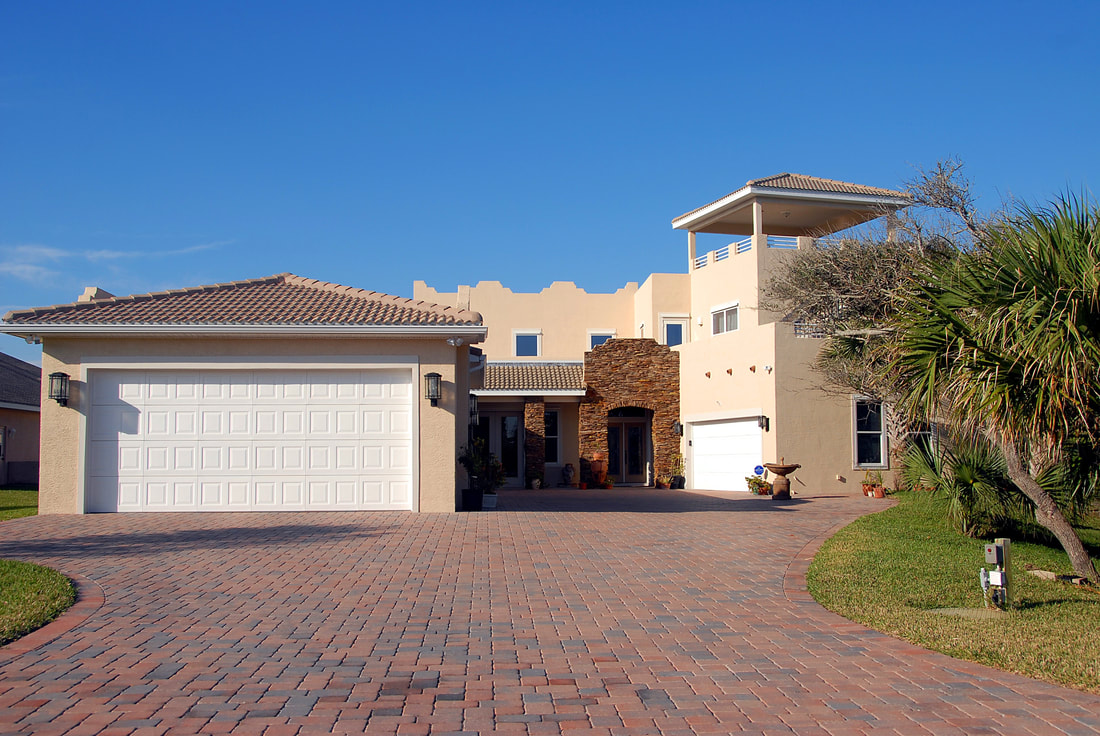 Benefits of Our Driveway Ideas:
Increased Curb Appeal: A well-designed driveway instantly enhances the overall look of your property, making a positive first impression on visitors.

Tailored Solutions: Our team works closely with you to understand your preferences, ensuring that the chosen driveway idea complements the style of your home and surrounding landscape.

Durable and Long-lasting: Our expert installation ensures that your driveway not only looks stunning but also stands up to the test of time, providing years of reliable use.

Value Addition: A thoughtfully designed driveway can significantly increase the value of your property, making it a wise investment.
We proudly serve Fort Lauderdale, Boynton Beach, Palm Beach County, Broward County, and nearby areas. 
Since 1979, we have installed countless pavers for driveways in Fort Lauderdale and beyond. We have also helped our clients come up with the best driveway ideas to ensure that their driveway remains durable and aesthetically pleasing for many years. 
Learn more about our driveway ideas by consulting with a professional from Robert Raypole's Pools Palms and Pavers today!